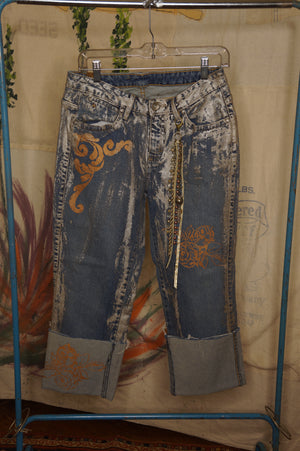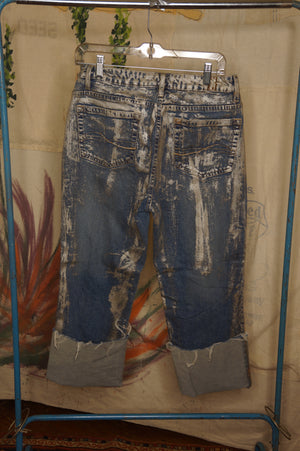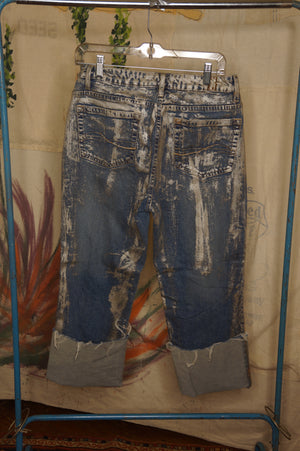 Sweet and Sassy Painted Jeans
Vintage jeans painted rose gold and champagne with a dangle made of vintage gold chain and pearls. These jeans have a sweet, soft, slightly sassy look about them. This pair is labeled size 6. Measures 31" in the waist. 
Care instructions: Hand wash and hang dry. Take off the "dangle" before washing.
The jeans are slightly "crunchy" at the start, but they soften up as you wear them.
I can design your own customized jeans. Just send me a pair of your own favorite funky jeans and I can paint and decorate them.